---
Day 12: Thursday, June 15 - Carrock Fell to Kendoon, Scotland

I think I've been messing up the day count in the subject line of my notes. (They're fixed now!) It's a chore just keeping track of what day it is. Everything is running together into one great stream of consciousness. I can barely remember where I was this morning!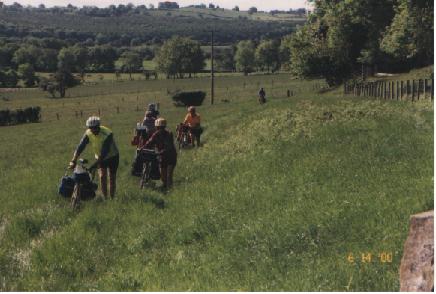 Anywise, we crossed from England into Scotland around noon today. Once over the border, we turned west and made towards the coast. The area was somewhat industrial most of the way. After all the hedgerows and hills of England, the land was flat and wide open. Unfortunately, we were headed into a brisk headwind. For those of you who are not cyclists, let me assure you that climbing mountains is preferable to riding into a headwind. Headwinds go on forever, and can be incredibly demoralizing. Finally, we left the flats and started climbing a bit. The landscape got more rural, but nothing special. We stopped at a pub around 7:30 or so for dinner, and pushed on for the hostel around 9:00, arriving about 9:45. Fortunately, it doesn't really get dark until around 10:30. Unfortunately, the sun will be back up before 4:00. I'm definitely not used to that!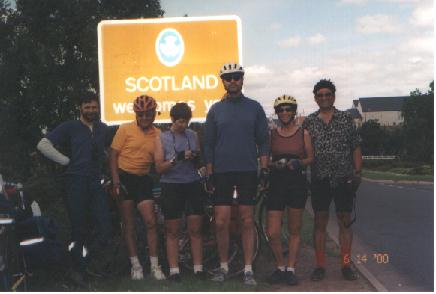 Tomorrow we head for the Island of Arran. Hopefully we'll make the 3:30 ferry. If not we have to wait 'til 6:00.
That's all for now.
Allen & The Beast
---