---
Day 14: Saturday, June 17 - Lochranza to Oban
Well, after bragging about the good weather yesterday, we've finally got a bit of the weather I expected when first contemplating coming to Scotland. The day dawned overcast, and the water was just a bit choppy as we took the morning ferry from Arran back to the mainland. It was a nice ride along the lochs, with a good bit of up and down. As the day went on it got more and more overcast and damp, and we had just a few sprinkles. As we sit in the hostel in Oban (and an incredibly nice hostel it is!), it's getting real foggy outside.
Soon the laundry will be out of the dryer, then we'll be setting out in search of dinner.
Four more days to John o'Groats!
Allen & The Beast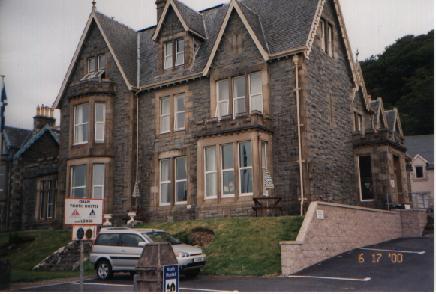 ---