---
Day 7: Saturday, June 10 - Hay-on-Wye to Machynlleth
After a tough ride yesterday, a group of us opted to take it easy riding the gentler slopes of the 'A' roads. It added a dozen or so miles to the day, but we made the 82 miles to tonight's B&B by 6:30 instead of the 8:00 arrivals we've been making.
It was pleasant scenery, but nothing extraordinary worth mentioning. Today was mostly about riding, eating, and pleasant conversation, while making the road roll by beneath our tires.
Tomorrow, we're back into England.
Allen & The Beast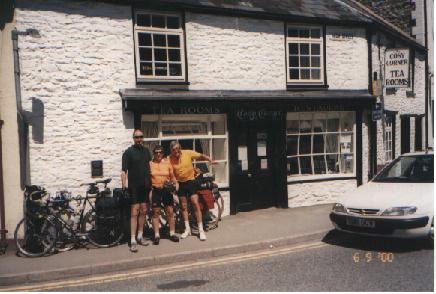 ---