Great Blue Hills - August 2005
The Great Blue Hills Reservation lies just a couple of miles from my home, making it convenient for a quick walk in the woods. It's smack dab in the middle of the very heavily developed South Shore area, just south of Boston. Yet, just a few minutes after walking into the woods you can find yourself blissfully removed from the visual and aural assault of the human-made world.
One of my favorite quick hikes uses the South and North branches of the Skyline Trail to make a loop hike from the parking area at Park Headquarters, up to the top of Great Blue Hill and back.
I recently purchased a new digital camera, a Nikon Coolpix 5900. So far, I really like this camera. I slid the camera into my pocket for this morning's quick hike, so I thought I'd share some of the pictures with you.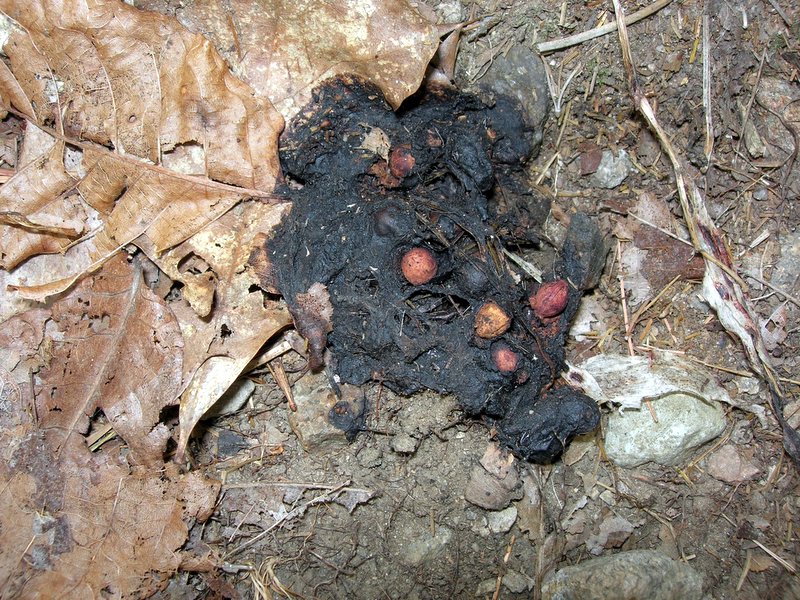 Just in from the trail head I ran across this little pile of scat. You can judge it's true size from the leaves in the picture. Aside from being very pleased with the macro focus of my camera, I'd like to know if anyone would care to hazard a guess as to what animal left this scat behind.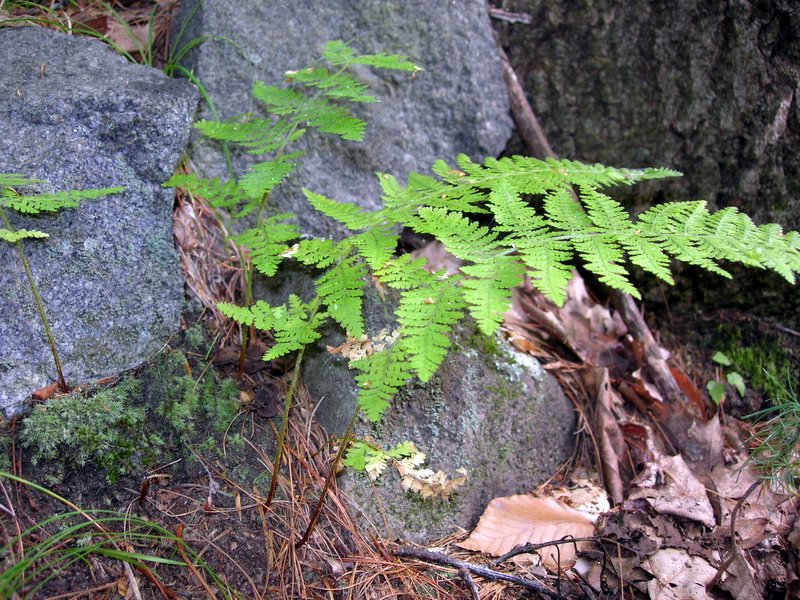 Some small ferns along the side of the trail. Again, I was experimenting with the close focus abilities of the camera.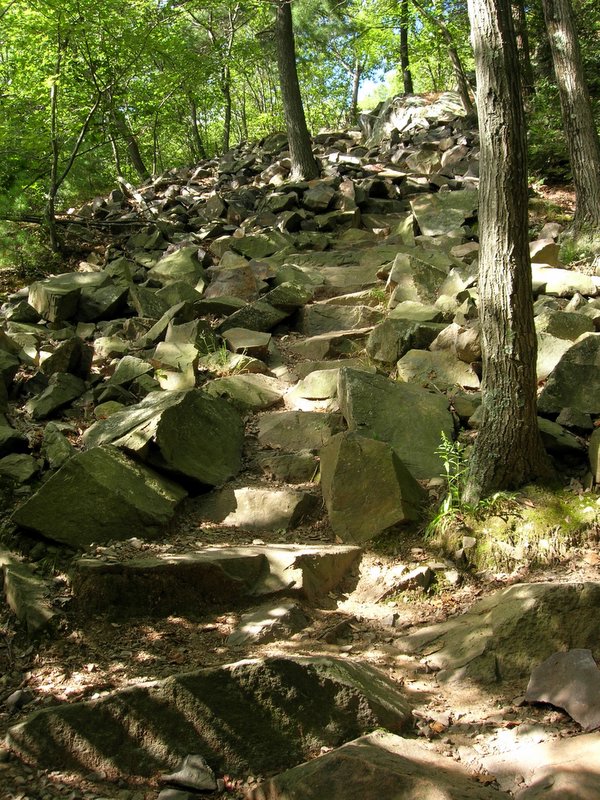 A steep section of the trail as it climbs towards thre summit of Great Blue Hill. I gather in the west it's common to use switchbacks to keep trail slopes gentle. Here in New England trails traditionally climb straight up and down. Since this is a heavily used trail, you can see that extensive rck work has been done to harden the trail.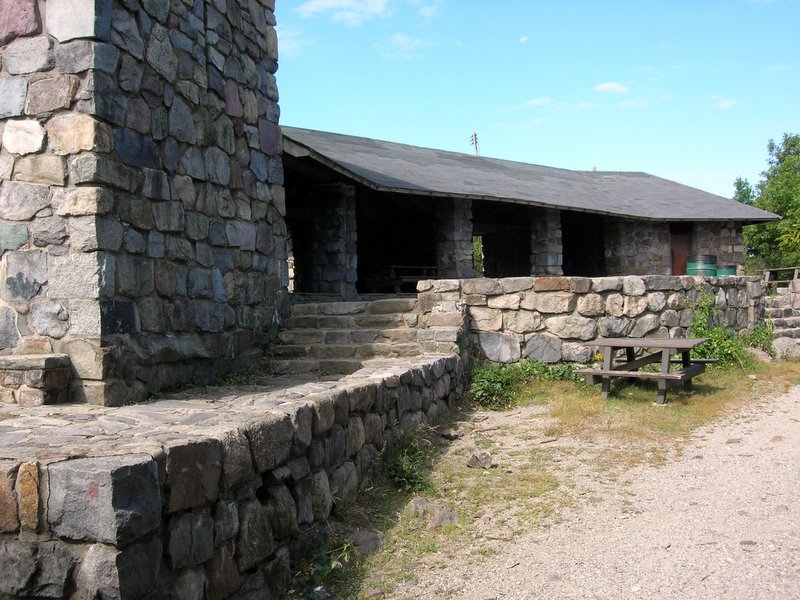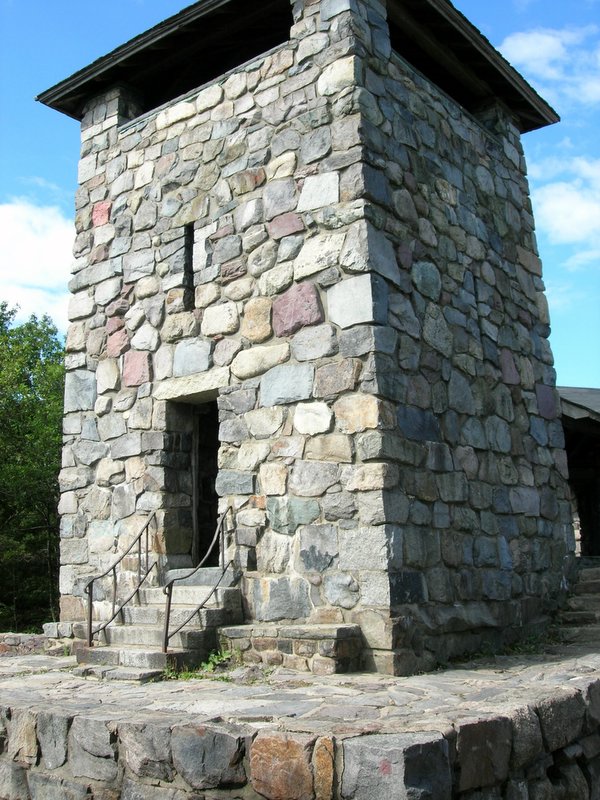 Near the summit this building and tower are found. I assume they were built by the CCC, since many suck structures were, but I don't actually know this for sure. The tower affords wonderful views of the surrounding area, as evidenced by the following photos.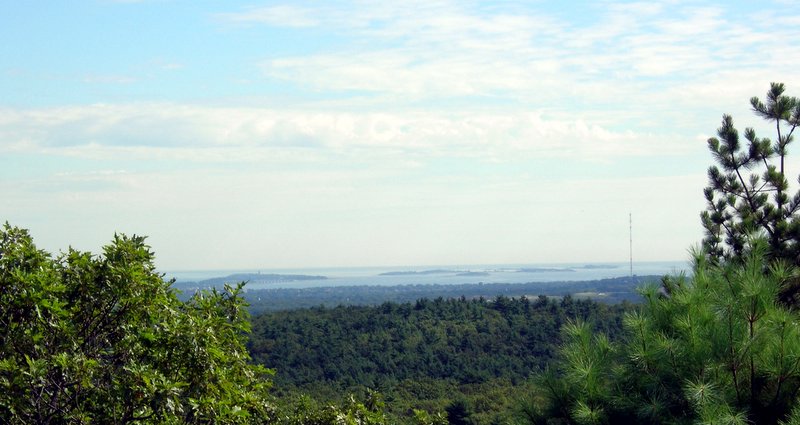 Here's a bit of Quincy Bay as seen through the trees.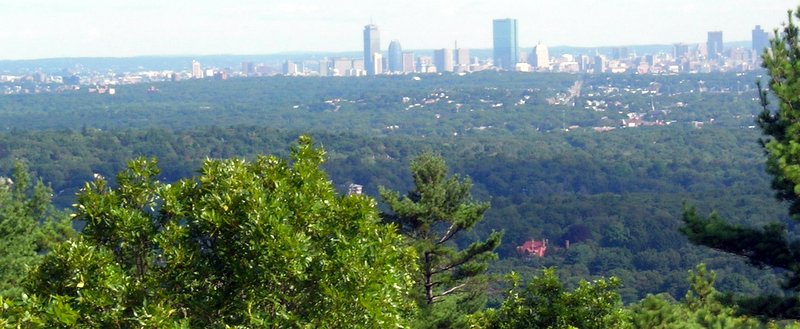 And here's a view of the Boston sky-line, about 12 miles distant.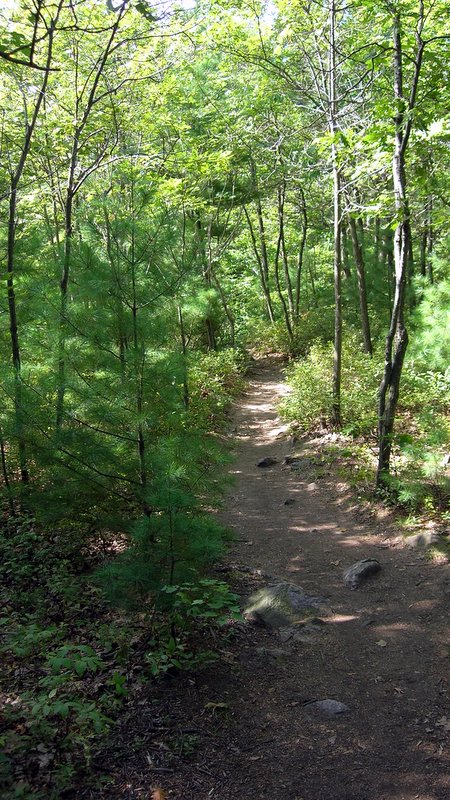 But you can't sit up in your tower all day. Eventually you have to come down, and then it's back into the woods and along the trail.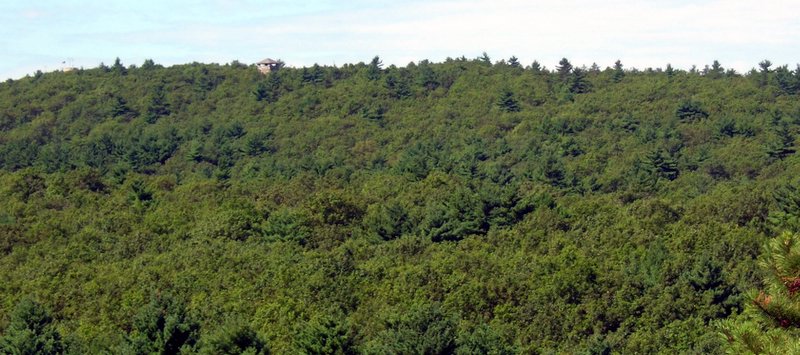 Here's one last view back to where the top of the stone tower peeks out of the trees atop great Blue Hill.
---