---
Saturday, July 6: Getting out of Halifax to the southwest was a lot easier than getting into town from the other side had been. Traffic was a bit heavy for a while, but soon thinned out.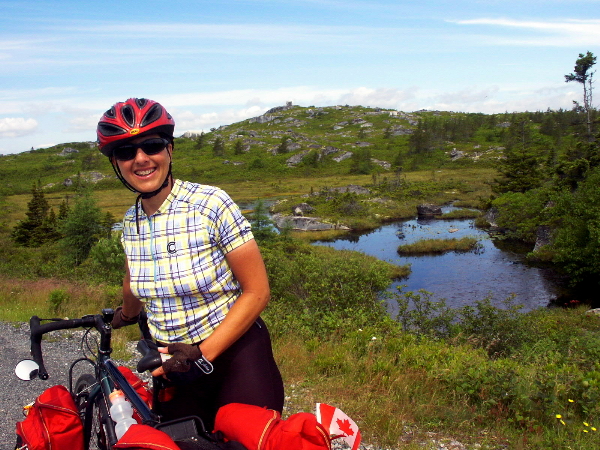 The scenery approaching Peggy's Cove was beautiful. There were a lot of tour busses going from Halifax to Peggy's Cove, which tended to back up traffic and the long lines of vehicles would pass us in bunches.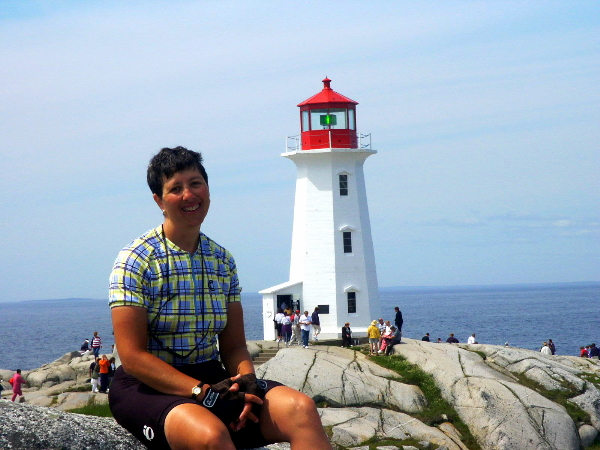 We were in Peggy's Cove at lunchtime so we ate our picnic lunch while there. Of course the town is wall-to-wall tourists, but it's worth the visit anyway. I braved the gift shop long enough to buy post cards to send to family, then we went over to the post office to buy stamps. When I went in a couple was asking the postal clerk how much it would cost to post something. When the clerk told them the man asked "Is that in American money?"
"You're in Canada. That's in Canadian money," said the clerk.
"Well I don't have Canadian money. How much is it in American money?!" he demanded.
When the clerk told them how to figure out the conversion and told them how much it would be in U.S. Funds, the woman exclaimed, "How much math do we have to do?"
Sometimes it's embarrassing to be from the U.S.
After Peggy's Cove we stopped at the memorial to SwissAir flight 111. We ended another 100-kilometer day at Hubbard's Beach Campground.
---