---
Day 17: Tuesday, June 20 - Carbisdale Castle to Tongue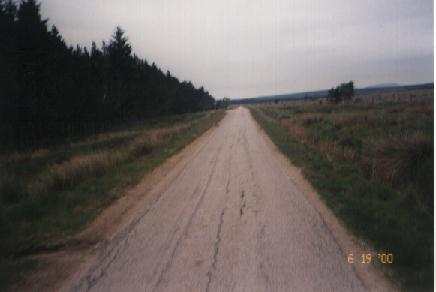 Wow! The terrain leading to the north coast of Scotland is amazing. Barren, boggy, huge Bens (mountains) rising sharply on all sides, and the 'A' road is a mere lane with passing places. All morning while riding along gazing up at the peaks, I fantasized about pitching a tent up there and spending a night with the elements swirling around me. It would be magical.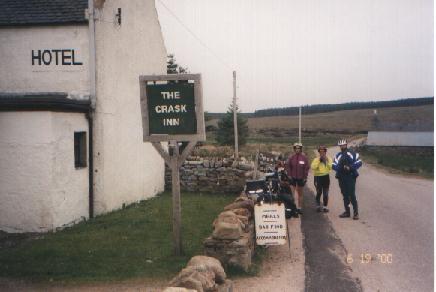 This was a very short day, not even 50 miles. We arrived in the town of Tongue around 2:30 or so, and set up shop in the bar of the Tongue Hotel. A quick run to the local Wall's store for snacks, and we were set for a comfortable afternoon sitting by the coal fire watching the rain outside and making up stupid Tongue jokes. We were so comfy in fact, that we stayed right through until they started serving dinner at six, and finally managed the last mile to the hostel around 8:00.
Tomorrow we finish at John o'Groats.
Allen & The Beast
P.S. There is no phone here, so chances are you won't be reading this until tomorrow night, after our trip is over.
---