---
---

"Cyclists fare best when they act and are treated as drivers of vehicles."

We must never accept being denied the use of the roadway, and we must never accept facilities that prevent the roadway from being improved for cycling. In every case that one can think of, cycling on a properly-designed roadway with adequate width for the traffic it carries, is better for cyclists than any other system. The idea that a significant amount of transportation will be done by politically correct people who have been enticed by false promises of safety to ride on slow and dangerous bike paths deserves all the jeering it receives. Basing the national cycling program on such a pathetic hypothesis is a scientific disgrace.
- John Forester , Author "Effective Cycling"
More at www.johnforester.com
---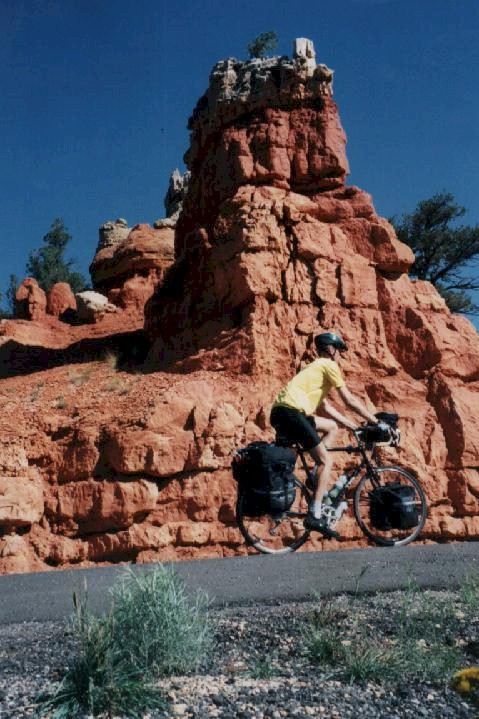 I used to run in order to stay in shape. I was forced to give this up due to knee problems (getting old stinks!). I bought a hybrid bike to ride in place of running, and have since become addicted to biking.
I saved up the money to buy a 'real' touring bike. In the spring of '96, I made the trip to my local bike shop to take delivery of my brand new, 1996 Trek 520. The 520 is Trek's classic steel touring bike.
2011 tour:
2010 tour:
2008 tour:
200
6

tours:
200
5

tours:
2004 tours:
2003 tours:
2002 tours:
2001 tours:
2000 tours:
1999 tours:
1998 tours:
1997 tours:
Read about my first tours here:
What do I carry on tour?:
---